6 Free SEO Tools for Every Good Marketer to Use
admin
SEO is an ongoing process which needs a lot of attention every time. As the Search engine optimization expert, you should be well-aware about your goals, your priorities and your progress speed in this process. You can't stick to one marketing strategy for achieving your targets here. Every time a new update will keep coming so you will also need to keep yourself updated with these changes.
So many SEO tools are available online which are both, paid and free. In the start of SEO project, we generally don't want to spend much. But after some time when we start seeing the positive results then we can move on to paid tools or other paid activities. This blog is basically about the top 6 free SEO tools which always help the frugal marketers and entrepreneurs to analyze the workflow and the growth of the project.
Google Analytics
You can call Google Analytics as the grandfather of all the free SEO tools available online by Google itself. You just need to add the custom generated analytics script in your website's code and wait for few hours to see the results. It gives you complete details about the traffic of your website. This traffic information includes so many data like from where your website is getting traffic, traffic behavior and the conversion rate of this traffic. Also, it shows how effectively your campaigns are working so that they can be improved in future if required.

Google Search Console
It is famous as Google Webmaster Tool which complements Google Analytics. It gives you complete authority to check the deep & technical information about your website. When your website is down or broken, or if it is not following Google policies, you will get an alert message or warning via Google Webmaster Tool to improve it. You can get information about the indexing of your web pages along with all the crawling information here.

Open Site Explorer
Being one among the best digital media marketing companies, providing the effective SEO services, we also focus on using Open Site Explorer tool by Moz. This tool gives you the incredible details about the quality of your inbound & outbound links, domain and page authority growth, plus intelligently makes you aware about your competitors' activities.
Google Keyword Planner
A perfect tool for doing keyword research for your website! It works well in both cases, with or without AdWords. With this tool, you can identify what type of keywords and phrases will bring the positive results for your website. You can select the targeting keywords based on the search volume and competition level.

Buzzsumo
It is basically used for optimizing the content strategy for your website. With the help of this tool, you can look for the popularity of several content topics and search out the influencers who can support you for your campaigns.

SEMRush
If you are working hard for the growth of your website, you can't miss keeping an eye on your ranking. This tool gives you the results of your current SEO positions along with the positions of your competitors.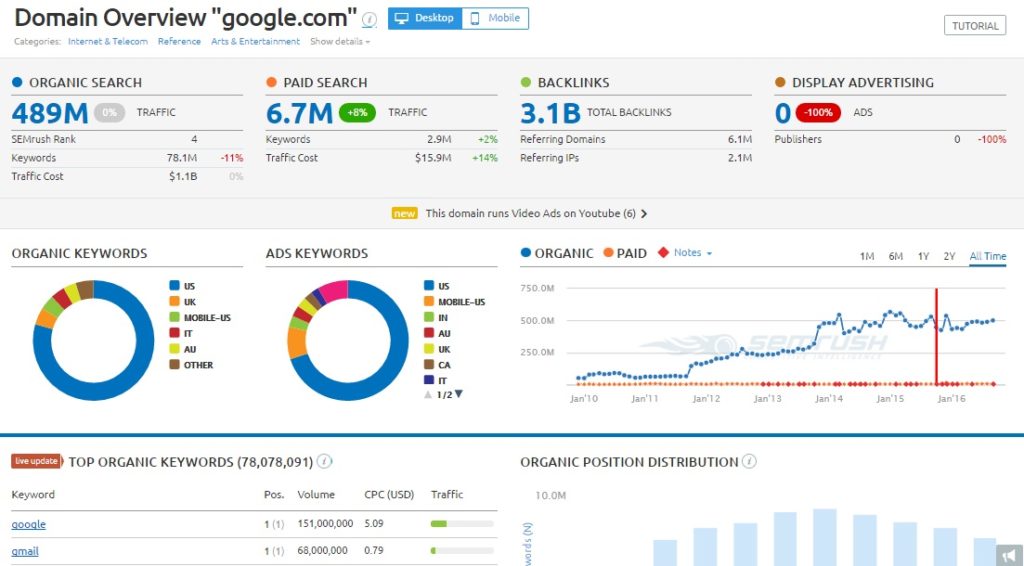 Conclusively, all we can say that these tools are easy to use and give the best output. But yes, all of them might not be well-suit for your website. So, you can opt other free tools also. Since these are free to use tools, there is no harm to choose them.